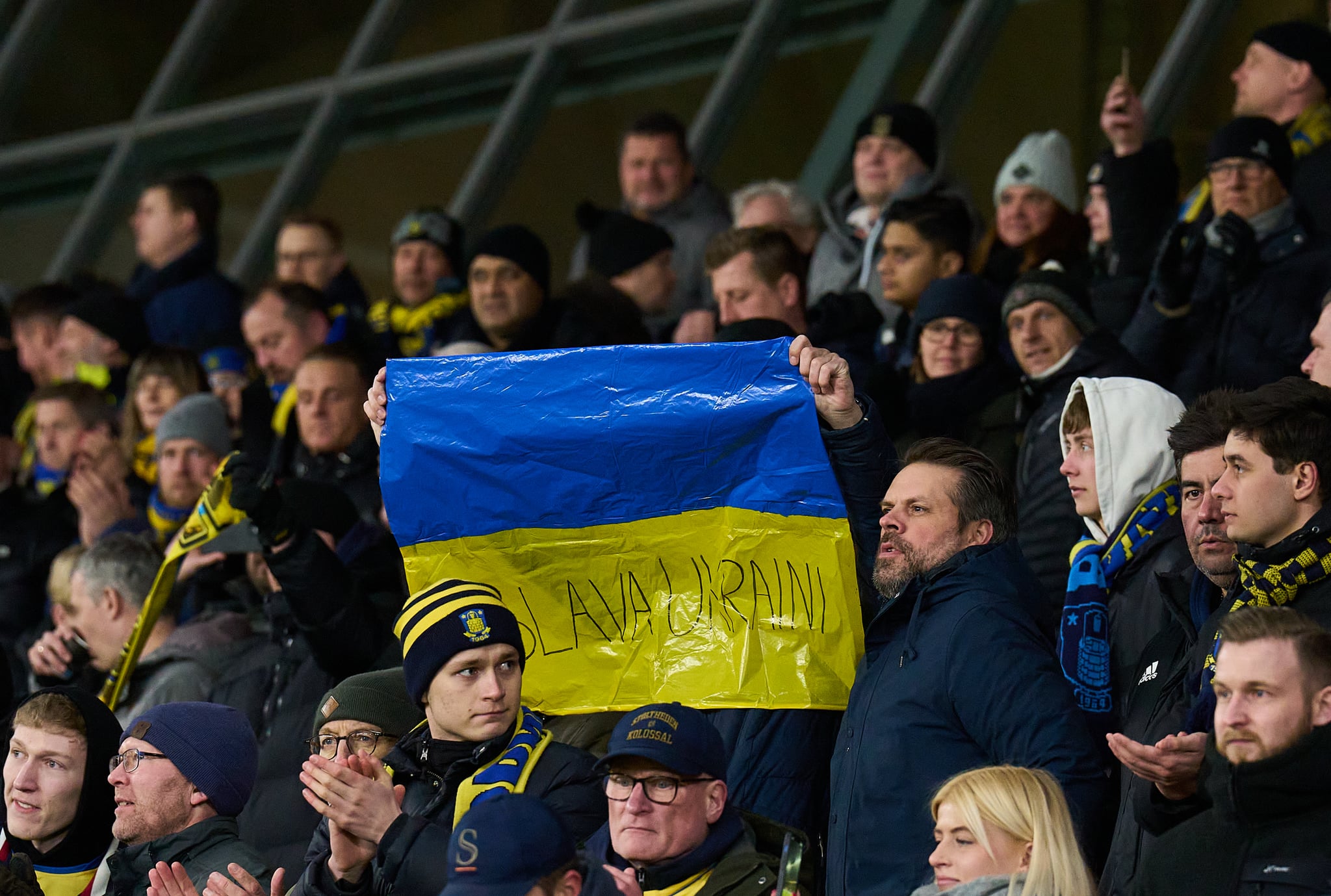 Russia's invasion of Ukraine has sent ripples through the sports world, with athletes from Russia and beyond denouncing the acts of aggression ordered by Russian leader Vladimir Putin. Today, Russian athletes and teams are seeing the first official bans handed down from some of the biggest global sports organizations in the world, including FIFA, soccer's global governing body, and UEFA, which runs the sport in Europe. Both organizations are banning Russian teams on the club and national level from all competitions "until further notice," FIFA and UEFA said in a joint statement today.
"Football is fully united here and in full solidarity with all the people affected in Ukraine," the statement read. "Both Presidents hope that the situation in Ukraine will improve significantly and rapidly so that football can again be a vector for unity and peace amongst people."
This move effectively eliminates the Russian men's national team from qualifying for the 2022 World Cup. Russia was scheduled to play in a final qualifying round against Poland, Sweden, and the Czech Republic, and soccer officials from all three countries and others pressured FIFA to enact the ban. US Soccer also released a statement of solidarity with Ukraine, stating that US teams would not "tarnish our global game, nor dishonor Ukraine, by taking the same field as Russia, no matter the level of competition or circumstance, until freedom and peace have been restored."
FIFA and UEFA's ban came soon after the International Olympic Committee (IOC) executive board recommended that Russian and Belarusian athletes be banned from international sporting events. "The Olympic Movement is united in its mission to contribute to peace through sport and to unite the world in peaceful competition beyond all political disputes," a statement from the IOC's board said. But the war in the Ukraine "puts the Olympic Movement in a dilemma," the IOC continued. "While athletes from Russia and Belarus would be able to continue to participate in sports events, many athletes from Ukraine are prevented from doing so because of the attack on their country." (The IOC included Belarus in its statement for its "support" of Russia's attacks.)
The IOC has also criticized Russia for violating the Olympic Truce, which runs from the week before the start of the Olympic Games to a week after the end of the Paralympic Games. The Truce is intended to promote peace through sport while allowing safe passage for athletes traveling to and from the Games.
Despite these gestures, the International Paralympic Committee (IPC) has yet to make a statement on whether Russian athletes will be allowed to compete at the Paralympic Games, which begin on March 4. The committee's board is set to meet on Wednesday, according to the New York Times.